This release updated the survey a customer sees at the end of their session.
We released an update to the feedback screen that appears after an ICwhatUC session is over. This was previously displayed on four different screens, but will now appear on a single screen displayed in the image below.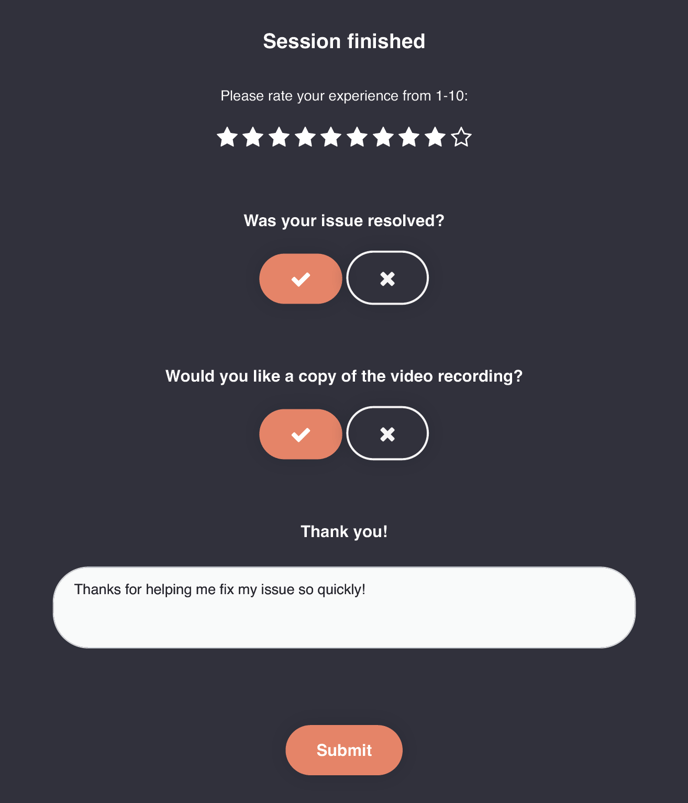 Organization admins can select and customize the questions that will appear for your customers. Go to Settings > General and then open up the Post session options. The fields will look like the image below, and you can customize the wording of each to your liking.
Please note that if you would like to leave a text box for customer feedback, you will have to select the Enable thank you message check box.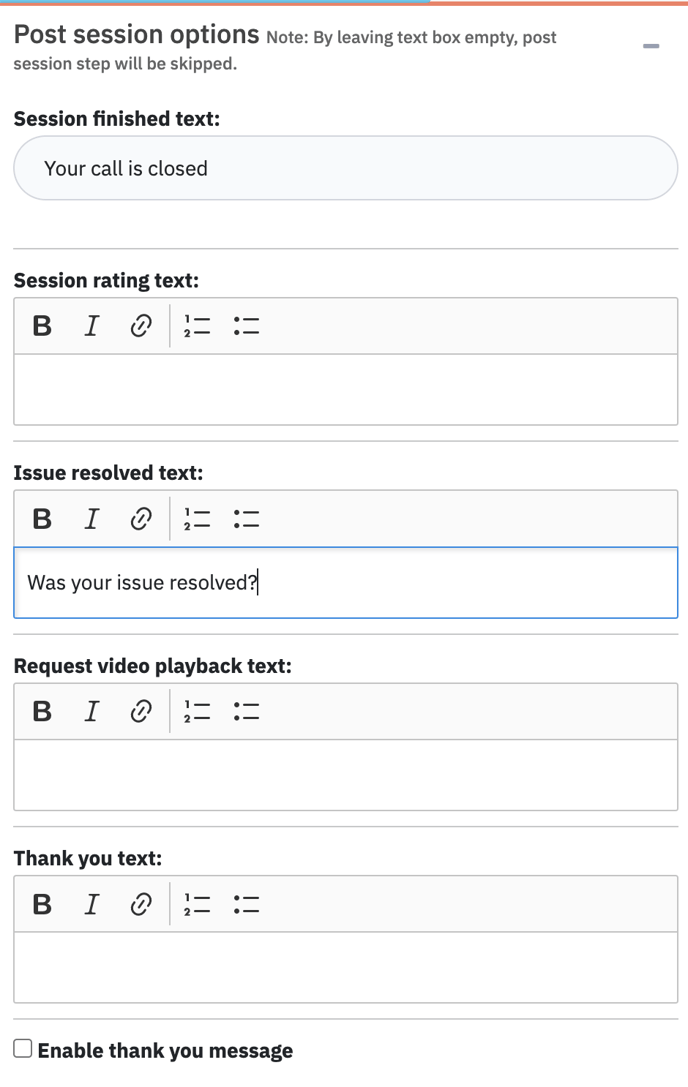 If you wouldn't like to collect responses for a question, simply leave the text field blank and hit the save button.