This article will go over how to Self-Record ICwhatUC Sessions.
ICwhatUC just launched On-Site Record - giving users the capability to easily self-record a session.
Simply start a new session as usual and turn on the switch next to the word On-site. No phone number is needed. To include a session ID or description, use the optional text fields provided. Depending on your settings, you can also choose the Support Issue. Otherwise, just select the Launch Session button.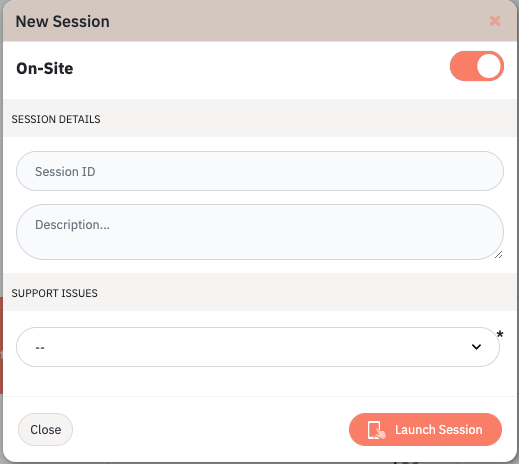 You will notice that when you enter text into the description field, it will appear in the in-session notes as well.

If you join with video, you'll be able to see yourself and record with your front or rear-facing camera. To switch your camera, press the Switch Camera button indicated below.

If you join without video, the screen will be blank as shown below.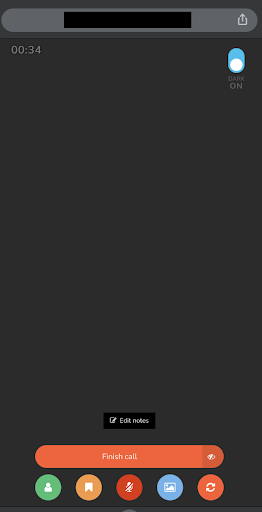 After the session is completed, your video will appear in the Sessions Table as usual, but there will be no phone number associated with the session.
Instead, the text will read "On-site session".

If you have any questions about this release, please contact our Support team.